Let Elite give you a hand up to the KDP platform.
Let's make beautiful books together.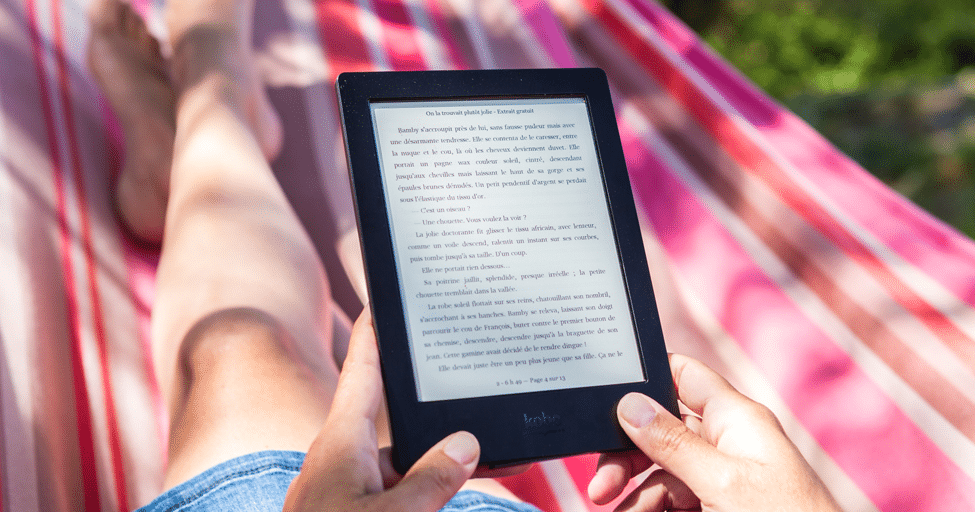 How Amazon changed the publishing world
Amazon did not invent the e-book, but it arguably revolutionized e-book reading.
CreateSpace and Kindle Direct Publishing
Amazon's CreateSpace templates made publishing easy, and CreateSpace pricing was in line with what independent authors could afford.
With the release of the Kindle in November 2007, e-books and e-readers took off. Amazon rightly anticipated that writers would see the opportunity this presented and would choose to self-publish. Therefore, they established CreateSpace, an independent publishing platform, at the same time. CreateSpace would help writers meet Amazon publishing submission guidelines.
After years of working in tandem, Amazon's CreateSpace and Kindle Direct Publishing (KDP) are now one unit. It used to be that KDP was solely an e-book publishing service, and CreateSpace was where you'd go for manuscript preparation services (including those great CreateSpace templates) and for paperback printing. Then, as Amazon began to plan for the merging of KDP and CreateSpace, KDP print-on-demand (POD) services were put in place.
Wondering how to make the most of Kindle Direct Publishing?
You need Elite.
Is CreateSpace closed?
Yes, Amazon's CreateSpace independent publishing platform is closed, and we know that has left some writers feeling rootless. For years, CreateSpace was one of the most well-known providers of book-creation services, and many successful independent writers turned to CreateSpace to help them get their stories out into the world. However, Elite has spent years editing, proofing, writing marketing copy, and designing covers for self-publishing authors. So when CreateSpace shut its doors, we decided to open ours directly to you.
What happened to CreateSpace?
For a variety of reasons, Amazon decided to merge CreateSpace with Kindle Direct Publishing. What that means in reality is that Amazon has opted to focus on publishing books rather than preparing books for publication. KDP and Amazon help you get your publication-ready files into the hands of readers by being the conduit between author and customer. But that's it. They presume that you've already done all the complicated work—editing, proofing, formatting, packaging—that is a necessary part of making your book a success.
What are CreateSpace book sizes and CreateSpace trim sizes?
Amazon's CreateSpace adhered to general publishing standards when designing their rules for book sizes and trim sizes. Most of those rules apply across the board for e-book formatting, but there are some tricky KDP guidelines that can be the difference between your book looking beautiful and looking like alphabet soup. Elite can help ensure that your manuscript is formatted in such a way that it meets all KDP guidelines.
What does KDP stand for?
KDP stands for Kindle Direct Publishing. It's an e-book and paperback self-publication service that's been around since 2007—ever since the first Kindle was released. Kindle Direct Publishing is a channel that allows authors to access the power and reach of Amazon and Kindle. As an author, you ensure that your file meets Amazon publishing submission guidelines. Then you upload your manuscript file, cover, marketing copy, and author bio to the KDP platform. Finally, you make your book live, and you're done! What KDP won't do is make sure that your formatting is correct, that your marketing copy is appealing, or that your cover is attractive. That's all up to you, and that's where Elite Authors comes in.
How do I publish a book on KDP?
Taking your publication-ready file and publishing it as an e-book or paperback on the KDP platform couldn't be easier. You make an account, submit your files, upload your cover, insert your keywords and marketing copy, and hit Publish. Within a very short time, your book will be available on Amazon! What Kindle Direct Publishing can't do is help you get your manuscript ready for publication. Their whole process assumes that you've already done everything you need to do to ensure that your book is free from error and properly formatted. That's where we come in. We take you from first draft to polished file. We can also create an eye-catching cover and make sure that your marketing copy is optimized for Amazon's search algorithms, making your book easier to find.
Can you self-publish on Amazon?
You can absolutely self-publish on Amazon—or more specifically, on Kindle Direct Publishing (KDP). Millions (and that is not an exaggeration) of writers already do, and that's the greatest challenge indie writers face. When you release your e-book on the KDP bookstore, better known as Amazon, it's joining an overflowing field of offerings, and in order to succeed, it needs to stand out from the crowd. It's so important that you do not publish your book on KDP before it's ready—and that means making sure it has been edited, proofed, and packaged in the most appealing way possible. We can help you with every one of those steps.
My books are all still on the CreateSpace independent publishing platform. What do I do now?
Since even the limited remaining access to Amazon's CreateSpace will eventually go away altogether, you should act now to get your CreateSpace books transferred to the KDP platform. This is a straightforward process—or it should be. Some authors have had formatting issues or problems with Amazon losing updated files. You can read more about the process here. And remember that Elite Authors can help you with every step along the way, making sure that your books look as good as—or even better than—they did during your CreateSpace book-styling days.
What is Kindle Select?
Kindle Select—or more accurately, KDP Select—is a program offered by KDP to help authors gain readership and boost sales. To participate, you must make your e-book exclusively available on the KDP bookstore (a.k.a. Amazon). It costs nothing to enroll. Once your book is part of the KDP Select program, you have access to a wider range of promotional tools, and you earn 70 percent royalties on sales of your book in Brazil, Japan, India, and Mexico. Read more about this program on the KDP Amazon help page here.
Does Elite Authors only work on e-books?
Elite Authors works on all books, including e-books, paperbacks, and hardcovers. We can help you with every stage of the creation process—or just one step along the way. From ghostwriting to copyediting to cover design to formatting to marketing services, we're ready to work with you to get your book out into the world. Whether you're looking to share your work through KDP, bookstores, your blog, or even a table at your local farmers' market, Elite can take you from .doc to done.
How does Elite pricing compare to CreateSpace pricing?
Elite Authors wants to ensure that our services are accessible to everyone, so we keep our prices affordable, and we make sure our authors are absolutely satisfied with the work we've done.
Ready to talk to a KDP expert and get started?