Elite Authors Reviews
Don't take our word for it. Let our clients speak for us!


I worked with Jenny and Lydia and they were amazing. How so? Let's start with being very patient and understanding of my particular needs and my concern for accomplishing my goal of republishing my edited book. I had an unusual problem due to my moving and losing my former email with Createspace. But Jenny helped me throughout and virtually held my hand while I dealt with the Amazon bureaucracy. I will be forever grateful to them for their assistance and I find it wonderful to have a port to go to now with my self-publishing needs. Elite Authors I salute you and thank you from the bottom of my heart!
---
I found the staff at Elite Authors well-informed, professional, and patient. Throughout the process they provided sound advice, skilled editors and experienced technical personnel. Moreover, they answered all my frequently panicked emails, often in a matter of minutes!
---
As a novice author I needed help getting the book from manuscript to print, and making it presentable. Jenny and Lydia were there at every step. I believe their services are a real value, and bought the full package.
---
I published my first novel with Elite Authors. I was skeptical of self-publishing, but I had very good experiences with them. They were quite helpful, answered my questions, and when I ran into a little problem, they were responsive and solved the problem immediately. I also want to mention my editor, Nicholas, who did an incredible job. I am already writing my second novel and will certainly use Elite Authors as my production team.
---
I am a first time author and Elite Authors came highly recommended. They nailed my cover design on the first try and I absolutely LOVE what they came up with. More importantly when I had issues and concerns they were very responsive and made communication between team members very smooth and easy.
---
I am so pleased with the work Elite Authors did with helping me prepare my first book for publishing on Amazon. The team communicated well, worked timely, and were patient with me being a novice. I loved the work they did with editing, the interior layout, and I love how they incorporated my sketches/ideas into their cover design development. I loved their work enough to request their services for my next book. I recommend them for others seeking services for their books as well!
---
I cannot speak highly enough about Elite Authors. The entire experience from my initial contact with them through the completion of the editing process was nothing short of impressive. They are professional, very well priced, flexible and timely. Stephanie, my editor, did a spectacular job. To simply say she "edited" my book would be a disservice to the work she did. She is focused, sharp and has incredible attention to detail. She went as far as suggesting an alternate spelling for a fictitious word I invented, to one that made more sense. It's been 2 weeks and I've sold over 1,500 copies of my book and have a 5 star rating on Amazon (over 60 reviews) and not A SINGLE negative review on the content or the composition of my book. I recommend them heavily and intend to use them again if I ever decide to write another book.
---
Working with Elite Authors has been a fabulous experience! I felt I had a true partner by my side throughout the self-publishing process. I was very impressed with the copy editing work that they did on my manuscript. The back and front cover design of my book "Baba's Wisdom – Inspiration for a Simple, Happy Life" is truly beautiful and exceeded my expectations. I would work with them again in a heartbeat.
---
Jenny and Lydia helped me every step of the way in publishing my book. They gave me personal attention, responded quickly to my questions, and overall, were simply great! I would recommend Elite Authors to any self-publishing author. And my cover design is amazing!
---
I have now published two novels with Elite Authors, and I'm very impressed with the entire organization. Jenny and Lydia oversaw everything from two rounds of editing, through the interior and cover designs, and finally, the publishing. They were very professional and supported me throughout the entire process. They listened to what I wanted and then made it happen. I cannot imagine anyone doing a better job - my cover design was perfect! As November approaches, bringing NaNoWriMo (National Novel Writing Month), I know that I'll be writing another novel to bring to Elite Authors in the spring. Many thanks to Jenny and her entire crew! You are the best!
---
I found Elite Author's entire organization to be highly professional, technically superb, and exceptionally responsive to emergent requests. All my contacts were most personable and replied to emails and phone calls in a very timely manner. In short, a pleasure to work with! I will certainly use them for future projects.
---
Everything looks great on the edits. The comments about the manuscript overall meant a great deal to me. Amazon listing pending completion of edits/interior.
---
Janna Herbison
I am not a native English speaker, but my editor fully understood my style and target audience and edited my manuscript exactly as I intended. Thank you!
---
The cover design won the seal of approval from the entire family. It looks fantastic!
---
E.C. Jacobs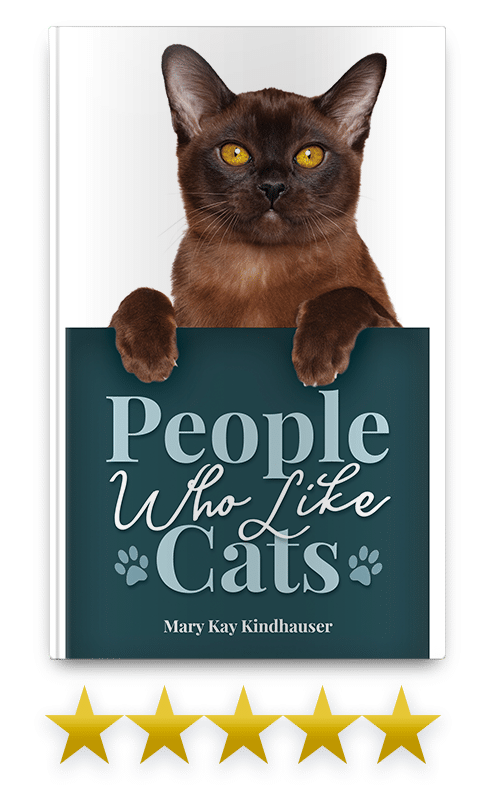 My reaction in one word: gorgeous! I could not have dreamed of anything more perfect for my cover. Simply brilliant! Thank you for a world-class editing service. I was amazed by the quality of professional editing but also thrilled by the intelligence, talent, sensitivity, and occasional humor of the editor. This is a person who obviously loves the job, as many of the comments were used to educate me in some finer points of grammar and style. I am a better writer as a result. All major changes were coherently explained, all queries easily addressed. When I got into trouble, the editor gave me some suggested ways out, though left me to formulate the right wording. This is what I appreciated most: an understanding of what I wished to do and a dedication to help me do it right.I am, as always, simply thrilled by the quality of your services. Entirely brilliant and professional! My experience with Elite Authors was extremely positive every step of the way.
---
Oh my goodness. You guys go above and beyond. It always amazes me how you can grasp what is in my head. Excellent job! Your people again saw what I was hoping you would see. Your editors are spectacular. I appreciate everything the Elite team is doing for me. Amazon listing pending author uploading (all of our services are completed)
---
Lawrence Christie
Wow! The cover design is wonderful. The fonts that were used were perfect. Great job! Thank you for the timely turnaround, the excellent work, and the helpful editorial suggestions.
---
The editor did a thorough and meticulous job…the excellent work and thoughtful comments were much appreciated.
---
I published my book with another self-publishing company, they closed, and I was stuck with files that couldn't be edited. I then found Elite Authors and got in touch with my publishing consultant. She was patient and understanding and always quick to respond. She understood my problem and immediately offered a solution. Elite Authors quickly redid the interior formatting of my book, and because of them I was able to publish my book without any lost time. I will only use Elite Authors for my future books.
---
Donna Levesque
I want to thank you for your prompt and excellent work. I have recommended you to a friend who is coauthoring a book that will be self-published, and I will happily recommend you to anyone else.
---
Marcia R. Rudin
I was really impressed by the way my editor understood what I was trying to do and how he found inconsistencies in the plot and characters. He made concrete edits and suggestions for changes. And this was just in the first round of editing! My editor was positive and supportive while also offering constructive criticism. That was really helpful. I plan to do the second round in a few months.
---
Daphne Ashling Purpus
I'm thrilled with the marketing and editing services I got from my team at Elite Authors. I received thoughtful, consistent, and critical editing that enhanced the quality of my writing. And throughout the publishing process I've received excellent customer service. Thank you!
---
Robert McMackin
The cover is beautiful. It's exactly what I was hoping for. The design team also made a book trailer for me to use for marketing purposes, which triggered a lot of favorable feedback from potential readers. I'm grateful I found Elite Authors!
---
Serge Van Themsche
What Our Elite Authors Think
Ready to publish your book?
Get a free consultation with a publishing expert.